Welcome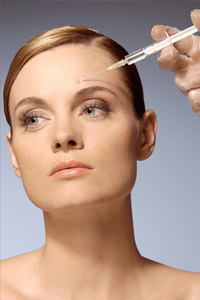 Following cards now accepted: Glasgow Dumbarton:

Thinking of treating those facial lines with anti-wrinkle injections and/or dermal fillers, considering fuller lips, suffer excessive underarm sweating (hyperhidrosis) or want to rebuild your face with the new Sculptra product with amazing longterm results? Why not take that final step and make a clinic appointment to discuss them. You can be assured of a professional and caring service carried out by a dentist and public medical health professional ensuring treatment is relatively risk free and painless.
Wrinkle formation is part of the ageing process and is accelerated by certain factors such as the sun, stress, facial expression, tension and smoking. Wrinkles caused by muscle contraction, such as frown lines, crow's feet and forehead lines can be treated with fillers and anti-wrinkle injection treatments. Research has shown that certain tension headaches are helped by antiwrinkle treatment. There are several injectable treatments available and they either use a toxin produced by the bacteria Clostridium Botulinum or for fillers they use natural non animal based hyaluronic acid. Juvederm® Vycross Range™ (Voluma, Volift, Volbella) are NEW facial fillers from Allergan which have been shown to last up to 18 months producing fantastic smother, softer and longer lasting results than ever before. It is the preferred technology with 8 Point Face Lift or 'Liquid Face Lift' treatment.
The image shows just one of the several areas that can be treated. Other treatment areas can be seen here on the BAAPS website.
Excessive underarm sweating also known as hyperhidrosis, can be treated with anti-wrinkle injections.
We are based in 3 locations: West End of Glasgow, the ONE Lounge and at our New Dental Practice in Dumbarton - 'Wright Dental & Beauty Care'. Antiwrinkle injection and dermal filler treatments are offered at very competitive rates.
For further information on services see our 'Google Places' entry.
Sculptra and Voluma also known as the 'natural looking liquid face lift' is available and lasts almost twice as long as traditional fillers.
Note New Express TrainsTake You Direct To Us From Edinburgh. SPECIAL RATES ALWAYS AVAILABLE.
CURRENT OFFER ONLY£95 PER AREA WHILE STOCKS LAST
*Special Offer Antiwrinkle Injections*
1 Area Only
£95**
**
Gift Vouchers Available
**
***FILLERS FROM***
£150
**
*UNDERARM SWEAT TREATMENT* Hyperhidrosis